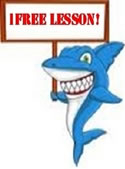 Swimming Classes
Save money by taking a semi-private class with a friend. The cost for two students is the same as the cost for one. Applies to all ages, including adults.
Call for 1 Free Lesson Details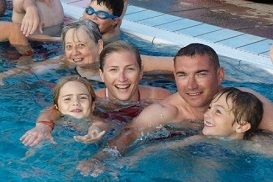 Water Safety
Stroke Development and Improvement
Jr. Lifeguard and Swim Team Prep
Zero Impact Fitness
Cardio and Strength Training
Quiet, Peaceful, Warm and Clean Pool
Beginner Swimmers Welcomed

Red Cross Certified Teachers, Life Guard Trainers and Water Safety Instructors

Certified USA Swim Coaches
Serving the San Diego Area including Cardiff, Carmel Mountain, Carmel Mountain Ranch, Carmel Valley, Carlsbad, Clairemont, Crestmont, Del Mar, Encinitas, Fairbanks Ranch, La Jolla, La Mesa, Leucadia, Miramar, Mira Mesa, Oceanside, Poway, Rancho Santa Fe, Rancho Bernardo, Rancho Penasquitos, Scripps Ranch, San Marcos, Santee, Solana Beach, North County, Sorrento Valley, Torry Highlands, and University City.
,